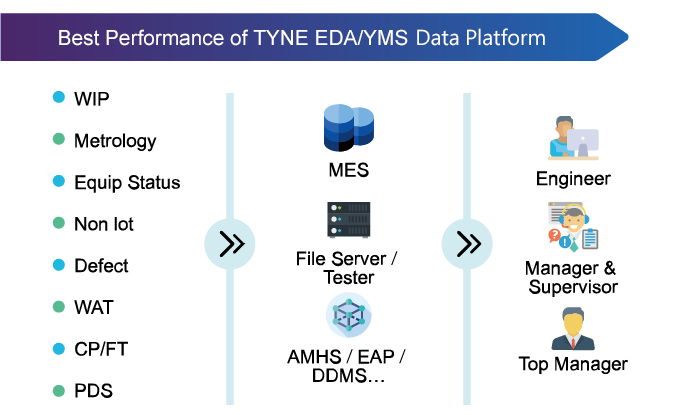 Excellent Engineering Database Design
A big data platform customized for the manufacturing industry allows production data to be fully integrated. Clients can get data from any part of the process in real time and accelerate communication and decision making of users across facilities and levels.
All data, be it from MES, ERP, and EAP systems or machines is automatically uploaded to data files.The platform collects all data throughout the process (4M1E, Man, Machine, Material, Method, Environment) while automatically maintains the relations among data, allowing efficient relational analysis.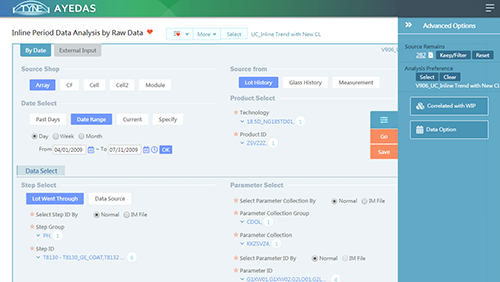 Customized Data Selection Engine
AYEDAS System can summarize various search portals based on data attributes, including traceability data, measurement data, AOI test data, production machine data, etc. All the data are categorized and automatically integrated for users to have an easy start.
Customary usages within clients' facilities can be applied to the user interface so that users can enjoy seamless experience without confusion and misunderstanding minunderstadning on the names.
Flexible data search interface allows users to get fully integrated and comprehensive data sets with just a clicks. Time will no longer be wasted on data collection and organization but more effort can be put in data analysis and problem solving.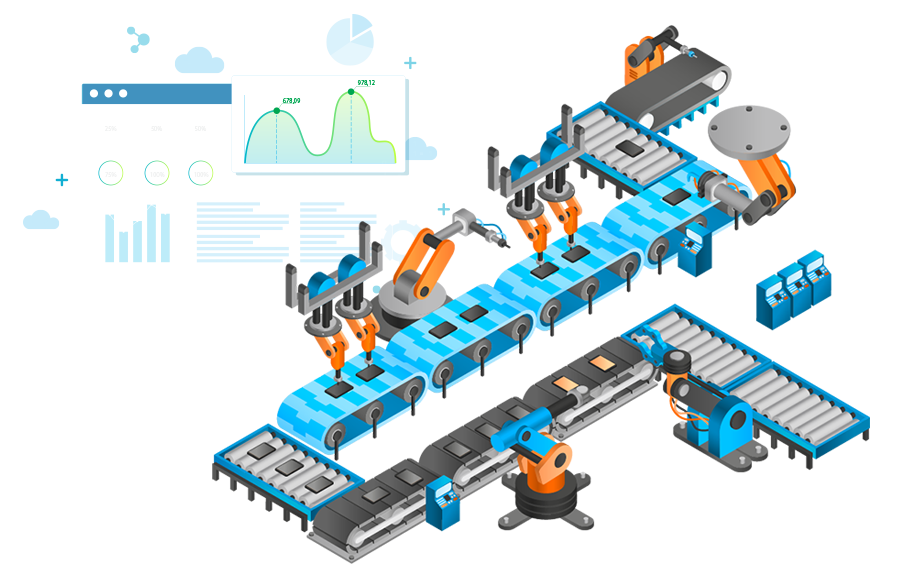 Lead in EDA/YMS Data Platforms
The amount of engineering data is massive, and if stored in traditional Rrelational Ddatabase, it is oftentimes inefficient and even inexecutable when analyzing data accumulated for a long time. And even though cold data may not be frequently accessed or analyzed, the maintenance cost is high. TYNE Data Platform solves the long-existing problem of inefficiency in data analysis and the management of outdated data, making software and hardware investment worth every penny!